Over the years we have shared several versions of one of our favorite games for kids… Don't Eat Pete! Today we are sharing a St. Patrick's Day printable game – Don't Eat Lucky!
How to Play the Game
1. Place one piece of candy or whatever marker you choose in each square.
2. Have one child out of the group leave the room.
3. The other children decide which square will be "Lucky" for that round. It can be any one, but only one.
4. The child comes back in the room and takes one candy at a time, until he reaches for the one designated as "Lucky"….
5. The rest of the children say, "DON'T EAT LUCKY!"
6. Play starts over with another person leaving, the grid is all filled, and another "Lucky" is chosen.
Variation: if you pick "Lucky" very first, you get all the candies! Fun!
Also, don't forget to check out these fun games from some of my blogger friends!
Kids St. Patrick's Day Games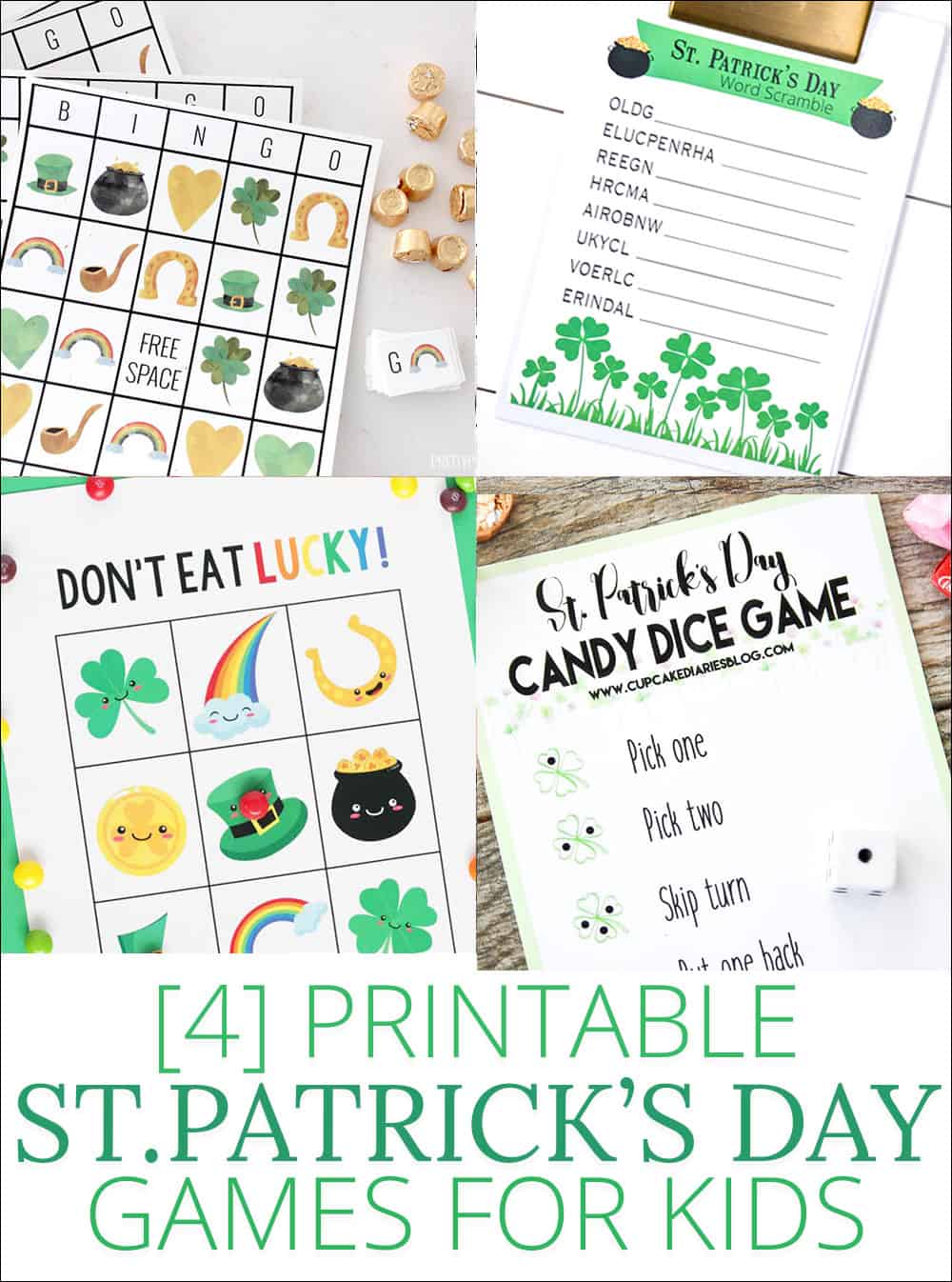 St. Patrick's Day Bingo from Pretty Providence
St. Patrick's Day Word Scramble from Over the Big Moon
St. Patrick's Day Dice Game from Cupcake Diaries