One of our favorite things about SNAP this year was meeting these cute girls:
Do you recognize them?
Six Sister's Stuff
,
The Letter 4
, and
The Dating Divas
🙂 We loved getting to know these amazing ladies, and we're happy to have one of the divas here today sharing a really fun idea with you guys… take it away Erika!
I'm so excited to be here at My Sister's Suitcase. I love their blog and understand a close sister relationship. My name is Erika and I'm from
The Dating Divas
. The Divas are not necessarily sisters but a group of close friends working together to strengthen marriages and relationships with creative date ideas, quick and easy romance ideas, and anything else to keep that spark alive!
My husband is traveling a lot lately and today I want to show you an easy idea to show him (or ANYONE) how much you are missing them.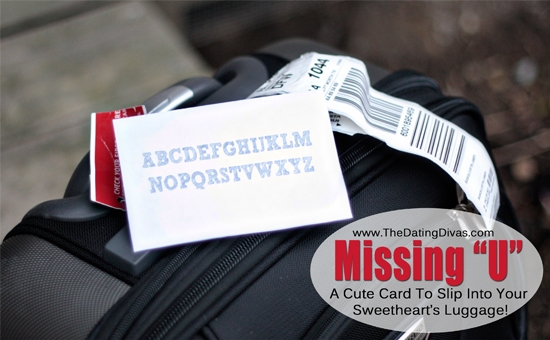 Does your spouse travel a lot? Or are you going to be apart for the first time? This quick and easy note is the perfect way to let them know you are missing them. It has the alphabet on the front with the letter 'U' missing. On the inside it says, "Missing U."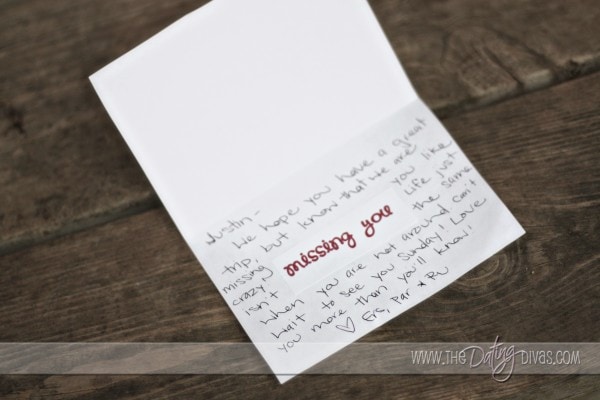 Just print it out, jot a quick message and slip it into their suitcase the next time they are headed out of town. It is sure to brighten their day.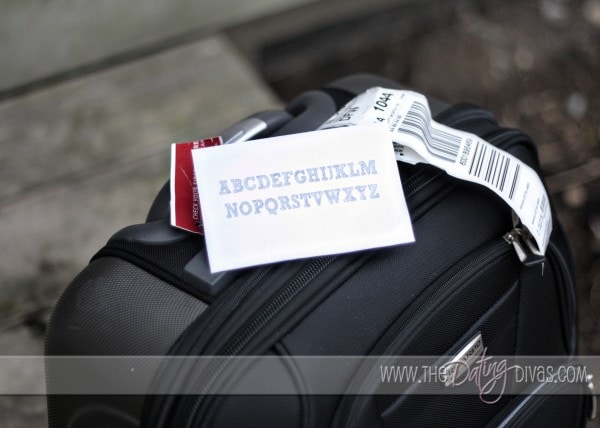 Thanks Erika! How cute is this printable? I'm totally using it this week. You don't have to wait until your hubby leaves town… Just write a note, add his favorite treat and hide it in the car for him to find on his way to work. It would make his day! Make sure to check out all the great ideas for keeping the romance alive over at The Dating Divas. Happy Monday!