We interrupt your Black Friday shopping to bring you an awesome giveaway filled with some of our fellow bloggers' favorite holiday items!  Check out our Merry & Bright Decor giveaway below, then hop to the other blogs to enter their giveaways too!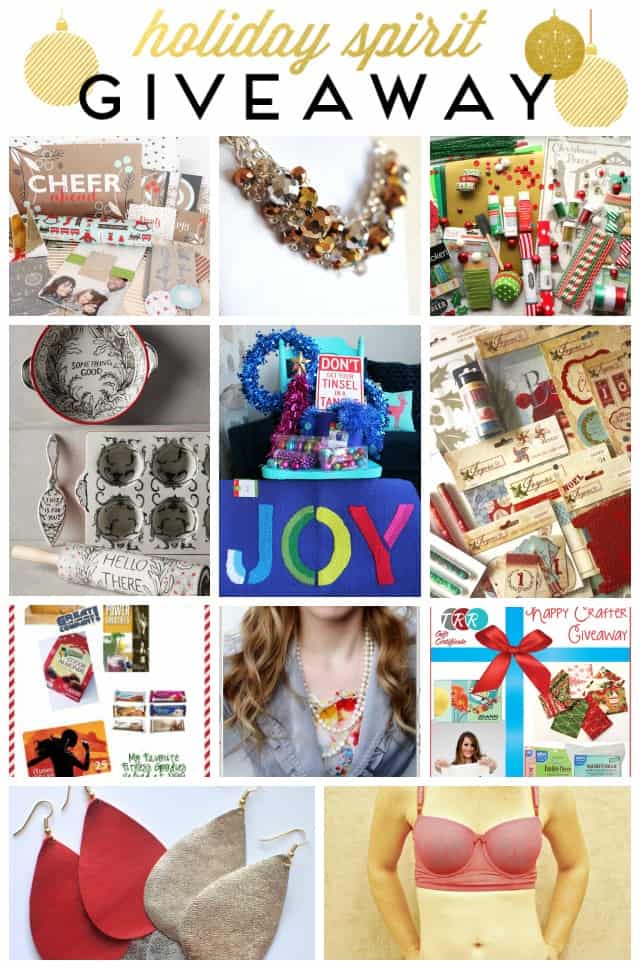 Holiday Decor with Minted: Girl Loves Glam | Custom Jewelry: Bombshell Bling | Holiday Craft Stash: A Girl and a Glue Gun | Anthropologie Bakeware: Cupcake Diaries | Bright Holiday Decor from Target: My Sister's Suitcase | Christmas Craft Supplies: Snap | Favorite Fitness Goodies: Maybe I Will | Jewelry: My Mommy Style | "Happy Crafter" gift cards: Flamingo Toes | Leather earrings: Two Thirty-Five Designs | Bra fitting: Fry Sauce & Grits
I can't make it out of Target this time of year without a stash of cute Christmas decor! This year, I'm loving all things merry & bright-colored! How fun would it be to surprise your kids with a space of their own, all decked out in bright holiday decor? Well, we are here to help make that dream come true. Here's all the cute stuff you'll get if you are the lucky winner of our giveaway:
(2) 16-inch Blue Tinsel Wreaths
(1) 16-inch Pink Tinsel Tree
(1) Blue and turquoise tinsel garland
"Don't Get Your Tinsel in a Tangle" street sign (reversible to "You Better Not Cry, You Better Not Pout")
Blue Felt Decor Basket
(1) package of bright-colored mini ornaments
(1) purple bead garland
5-count shiny and bright Bird ornaments (shatterproof)
Star tree-topper
Hand-hooked JOY rug (18″x30″)
And for more of our favorite Merry & Bright decor ideas, take a look at this:
a Rafflecopter giveaway

We hope you are all having a wonderful holiday weekend with your families and loved ones!