Halloween Mad Libs is a fun and creative family game that's perfect for Halloween parties. Kids love reading the silly story so it's also a great choice for class parties this Halloween!
My favorite holiday is just around the corner! For someone who absolutely HATES scary movies, haunted houses or anything gory, it's kind of strange that I love this holiday so much! I DO love dressing up (and eating candy, duh) so I still love it! Growing up I was always so excited because my birthday is the week after Halloween, so sometimes we would have Halloween parties for my birthday with my friends. Those memories combined with dressing up with my little family as an adult make this time of year so magical!
Halloween Mad Libs Game
Halloween Games are a must-have at any party, and Mad Libs are so fun because kids can be creative (and sneakily learn the parts of speech) If you're a Room Parent or helper this year, this is a great game because it requires hardly any prep!
How to Play Mad Libs
Divide into Pairs (for school parties) or have one person be the writer in a large group.
The other person asks their partner (or the group) for the part of speech and fills in each blank as they give answers.
Don't read the story to your partner before they give you the answers – that will ruin the fun!
When each blank is filled out, read the silly story out loud and prepare to have some laughs!
You can download and print the free game by clicking the link below!
If you're looking for more printable Halloween games, check out these great ideas from some of our friends!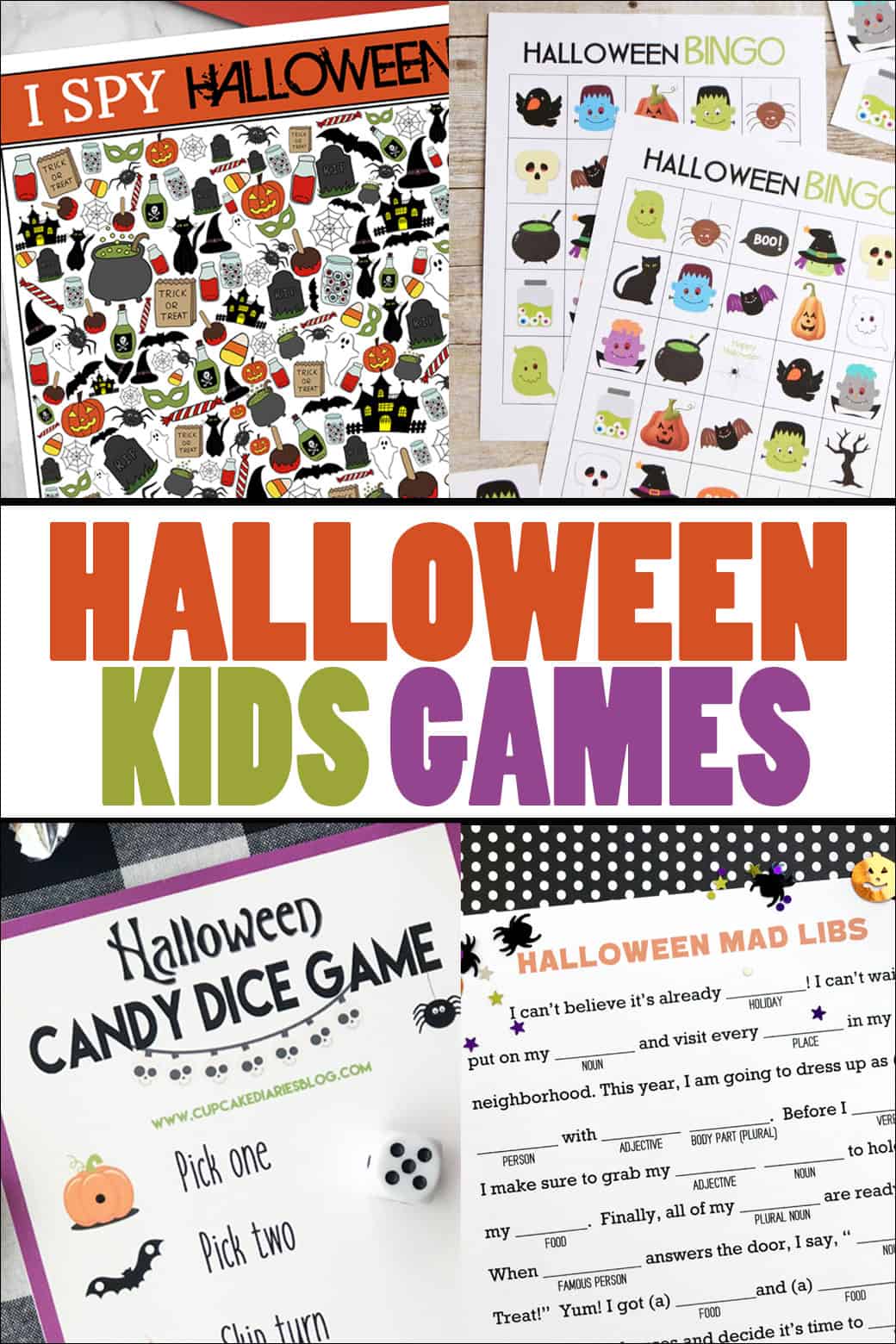 Halloween I Spy from Over the Big Moon
Halloween Mad Libs from My Sisters Suitcase
Halloween Dice Game from Cupcake Diaries
Halloween Bingo from Pretty Providence